Malta Weddings
Advice on getting married in Malta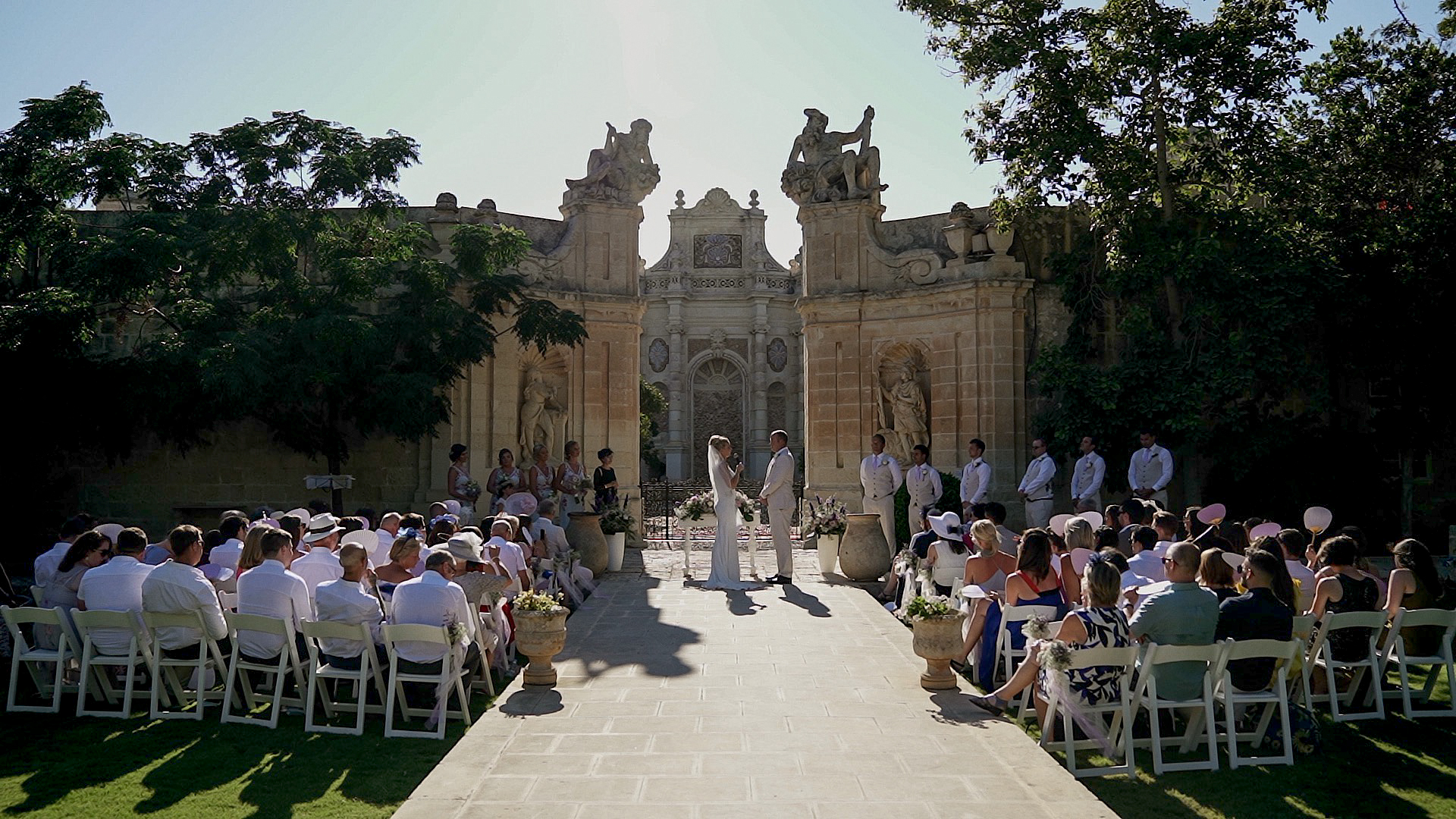 So, you're thinking of getting married in Malta
That's Great News !
Malta is Europe's hottest new wedding destination

Malta is an attractive, affordable and accessible option for a Destination Wedding.

Malta, the largest in an archipelago of beautiful islands in the Mediterranean Sea, is just over three hours from the UK

Malta gets over 300 days of sunshine a year, so you can enjoy the spectacular natural beauty of the island and 7,000 years of history.

It is a wedding destination that will not blow the budget either, so the breathtaking ceremony in a historic venue you always dreamed of has never been so easy to create.
Click here to watch some Weddings in Malta
So why take a UK based Wedding Videographer with you?
One of the great advantages of bringing a UK wedding Videographer along, is that you can meet up somewhere in the UK before the day and have a chat over coffee and talk about your plans.
Then there is the added bonus of knowing that we probably speak the same language, which means you can tell me exactly what you're looking for and know that I understand what you mean.
Whether you're getting married at a chic Hotel in Valletta, or a Historic Villa, I've experienced them all and will happily join you.
When working in Malta, I'll turn up a few days early in case of flight delays and to get some of those scene setting establishing shots.
So if you like my style of Wedding films, and you would like someone along who wants to be a part of your Malta Destination wedding as much as you do, rather than booking someone abroad, who you don't know very much about…..then it's a no brainer.
Maybe you fell in love with a UK based wedding videographer, and worry their travel rates might be too expensive?
Well I love to travel and quite often I will not add the expense of flights and accommodation to my prices